YPSILANTI TOWNSHIP: Bethesda event supports schools
Ypsilanti Courier
news
Friday, September 13, 2013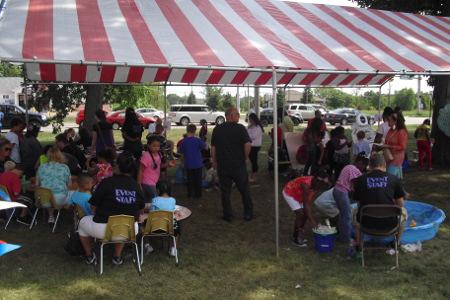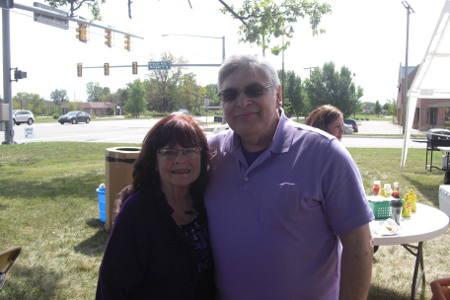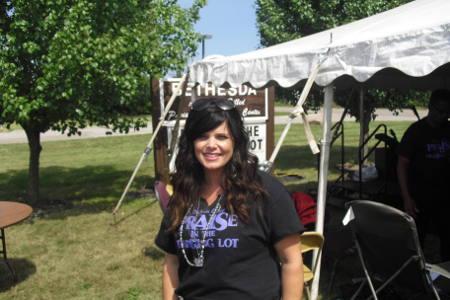 By Leslie McGraw
[email protected]
Twitter: @LesGo4It
Bethesda Church hosted the fourth annual Praise in the Parking Lot on Sunday, Sept. 8. This year's focus was "Back to School" and wrapped up the K-12 school supply distribution for children in the community.
Senior Pastor Leon Johnson, who has been at Bethesda for 38 years, said that it is important to have community events to show people "it can be fun to serve God" and also to put the church in front of the community.
"We can't stay behind walls," Johnson said, "It can't be about rules, regulations. In Christianity, those rules and regulations can't overshadow the love of God."
There was entertainment and information for every generation on Sunday, including music, a talent show, food, games for kids, a bounce house, a bake sale, and raffle prizes awarded throughout the day to local businesses and restaurants.
"We have an event planning team that puts on 13 community events annually. This is one of them…" said Pastor Norbert Rodriguez, "we started planning six months ago."
The talent show began with "He'll do it Again" by Bethesda's own gospel recording artist, Rachel Rodriguez. "And I believe that," said Rodriguez to the crowd before stepping down from the stage.
Rodriguez is the granddaughter of the founding pastor, the daughter of senior pastors, Leon and Ann Johnson, and the wife of Pastor Norbert Rodriguez.
"Every person has potential…everyone has a reason to be here" said Pastor Leon Johnson, "through the gospel, we have a way to get rid of those things that hinder people from reaching their potential and Christ helps us find that reason."
This vision was expressed in many different ways by members of the congregation and current initiatives. Youth pastors Ron and Lisa Gonzalebz began a young adult group for adults ages "18 to 20-something", College and Career Young Adults (C2YA), last October that meets twice a month.
Eve Bernos, administrator for the church's Biblical Studies Institute helps people to earn credit at the bachelor's, master's, and doctorate level from the Destiny School of Ministry and the University of Florida School of Ministry. "When I began, I thought I would get a degree so that when I went on missions outside of the United States I would be credentialed," said Bernos. Now she sees it differently. In what she describes as a message relayed to her via a divine dream, she sees her degree completion as God pulling her like an arrow. "He said 'if I stretch you so far, when I let go you'll go far like an arrow'."
Four-year stroke survivor, Bill Dean, walked carefully around the grounds helping out along with his wife, Tina. "I have been here for 20 years and what I like most is the word. The pastor always has good message and they [their family] doesn't just talk it; they live it."