YPSILANTI: Holiday tour and downtown stroll shares history and benefits of Meals on Wheels
Ypsilanti Courier
news
Wednesday, December 25, 2013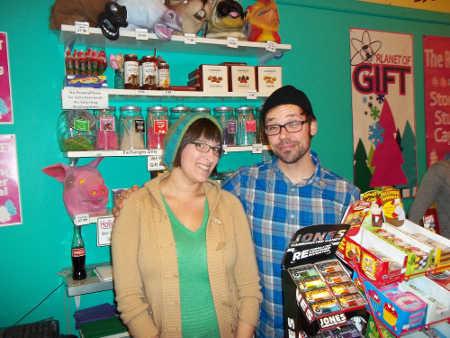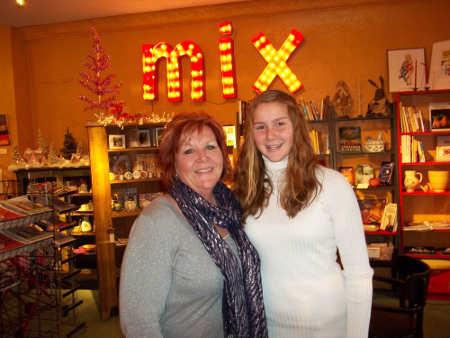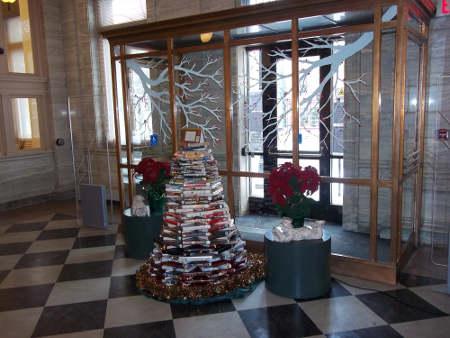 By Leslie McGraw
[email protected]
Twitter: @LesGo4It
Volunteers and community residents came out during a snowy weekend on Dec. 14 and 15 to embark on an organized tour of nine historic buildings in downtown Ypsilanti for the 17th Annual: Holiday Tour & Downtown Stroll to benefit Ypsilanti Meals on Wheels.
"The committee works all year to make it come together," said KJ Miller, Vice-President on the Meals on Wheels Board of Directors.
The annual event started out showcasing historic homes in Ypsilanti, but in recent years it has started to focus more on other buildings such as libraries, churches, and businesses.
"We have two tours each year; in the hours in the winter, we used to do a home tour," said Veda Jenkins, Treasurer on the Meals on Wheels Board of Directors.
Participants paid between $15 and $40 to take the tour, which included guides and refreshments at each site, on either Saturday or Sunday in an effort to raise $33,000. The money helps to keep meal delivery available for clients in Washtenaw County.
"In the last year, we have had to stop Saturday meal delivery due to budget constraints," said Carey Decker.
Decker, who works part-time as the office administrator at Meals on Wheels, is one of the few employees that work with dozens of volunteers each day to drive, deliver, and set up meals for more than 200 clients whot are homebound elderly, disabled, or sick residents living in eastern Washtenaw County.
Business owners wanted to support Meals on Wheels because they recognize the need in Washtenaw County.
"Sometimes, loneliness is the worst thing," said Leslie Leland, of Mix: New and Used. Leland recounted an experience she once had as a Meals on Wheels volunteer,
"My mother and I went to drop off a Christmas meal to a man and he was all dressed up with a suit and a red bowtie, all by himself."
"Sometimes it's the only meal they get all day," said volunteer and tour committee member, Colleen Holzman.
Holzman, who volunteered the first time more than six years ago, is now a regular volunteer with Meals on Wheels. Along with her 13-year-old daughter Abby, she greeted guests with food and an assortment of ornaments available for purchase. The Ypsilanti Holiday ornaments cost $27, but the proceeds go directly to Meals on Wheels.
"One ornament feeds a participant for two weeks," said Abby Holzman, who volunteered for the first time with Meals on Wheels this weekend to greet visitors on the holiday tour and downtown stroll.
The tour featured exclusive perks such as the upstairs loft home above the Bowerbird Mongo Shop. The store, which is only open on weekend evenings or by appointment, contains hundreds of unique, vintage, and rare pieces of art and pottery for enjoyment and collection. The upstairs home, where store owners Joyce Ramsey and Ward Freeman live, was built in 1879. The two stories of living space above the store has all the art and antique collector's influence as seen in the store, with many reminders of its original form including original maple flooring, and exposed bricks on the third floor.
Other stops along the stroll were not as exclusive, but tour guides gave information and history that go hidden in plain sight when shopping or moving about downtown. An example is the $2.2-million, year-long rehab that took place to preserve the Mellencamp building.
Built in 1860, the Mellencamp building spans three addresses from 120 to 124 W. Michigan Ave, including a new home for The Rocket candy and novelty store owned by Ypsilanti residents Eli Morissey and Paul Balcom.
"There's a good synergy between the businesses [in Ypsilanti]," said Balcom. This past weekend that synergy lended itself to the nonprofit community as well.