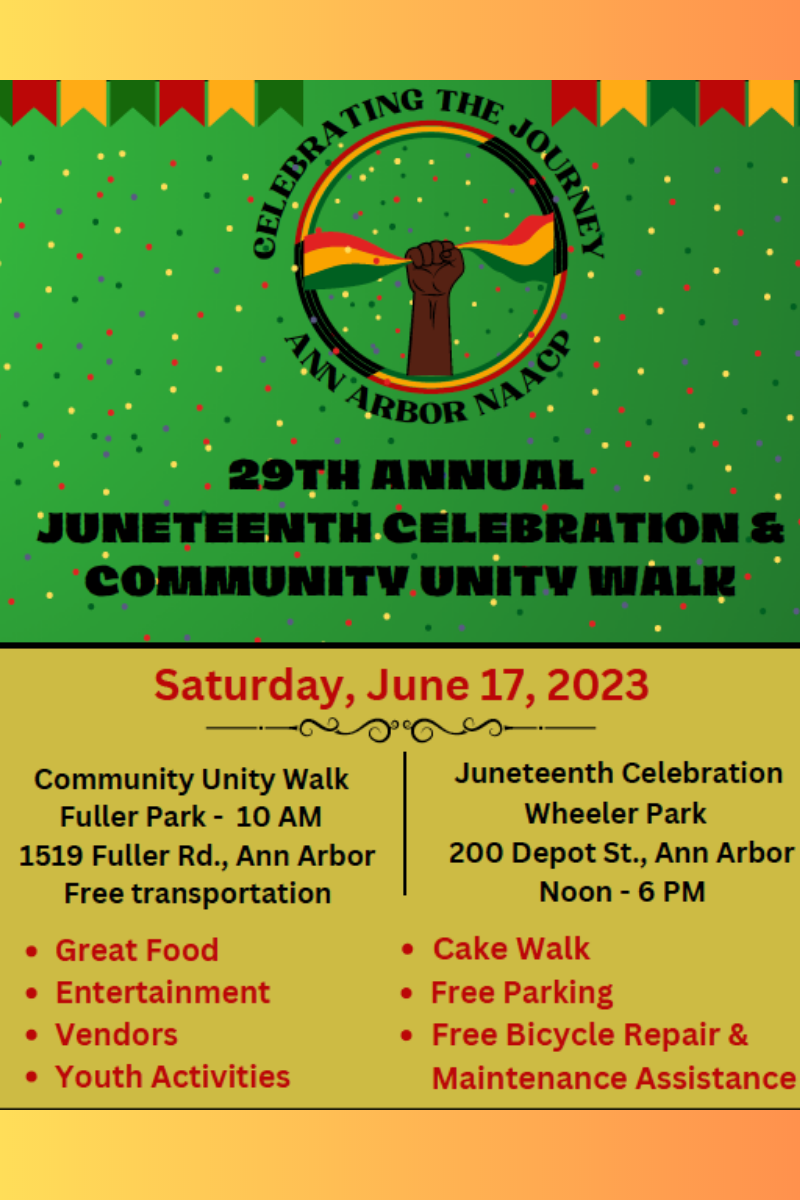 Juneteenth is an American holiday that commemorates the abolition of slavery in the state of Texas and other parts of the south on June 19,1865. It was signed into law by the Biden Administration as the Juneteenth National Day of Independence, it became a federal holiday in 2021.
Locally, we have been celebrating Juneteenth for many years and generations before it became a federal holiday. This year marks the 29th anniversary of the A2-NAACP's Juneteenth observation in Ann Arbor dating back to 1994. It is also the third year for the University of Michigan Juneteenth Symposium and Ypsilanti's Juneteenth celebration.
The A2-NAACP Juneteenth celebration event will be held on Saturday, June 17, 2023 from noon to 6 pm at Wheeler Park, a park named after Albert H. Wheeler, Ann Arbor's first and only African American Mayor. It is a free entry event that will include: food, entertainment, vendors, youth activities, cake walk, with free parking and bicycle repair and maintenance assistance. They will also be having  Community Unity Walk starting at 10 a.m. in Fuller Park with free transportation prior to the Juneteenth celebration.
Over the years, this Juneteenth event in Ann Arbor has changed starting off as a gathering of NAACP branch members and friends to talk about the state of Black America that has emerged into a celebration for the whole community. Come out and partake in this free Juneteenth celebration!