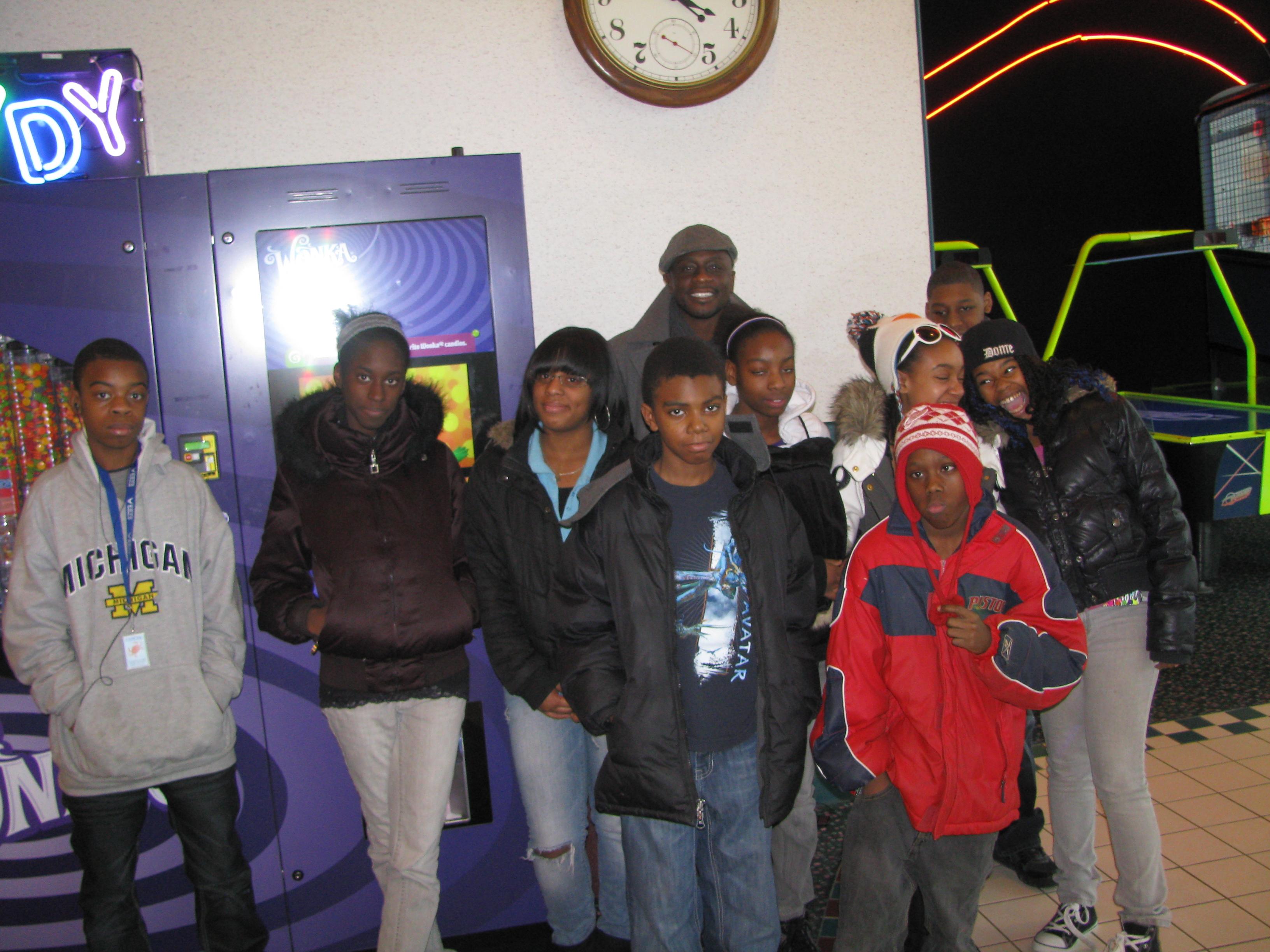 By Leslie McGraw, A2 Journal, Heritage News, Feb. 2, 2012
LesGo4It@gmail.com
Twitter: @LesGo4It
Some Ann Arbor Public Schools students had an alternative history lesson this week.
Groups of families and students came out to see the movie "Red Tails" during the semester break. The movie depicts the story of World War II African American pilots known as the Tuskegee Airmen. Although it is rated PG-13 for war violence, it is still a picture that many parents and educators feel good about sharing with young people.
"Red Tails is popular in wide-ranging audiences," said Drew Buikema, Assistant Manager at Quality 16, "Everybody seems positive." Despite mixed reviews by critics, the movie still has a great message and piece of history. Red Tails has been available at Quality 16 and Rave Motion Pictures of Ann Arbor since it first opened on January 20th, but theatres have little or no control over how long a movie will run past the first couple weeks. Goodrich Quality 16 in Ann Arbor has had a number of calls by groups that want to come and see the movie together.
One Ann Arbor school set up a 4-hour session for 50 kids and teachers to see the movie this week. And Paul Johnson, program director at Peace Neighborhood Center, took a group of students of 6th through 9th graders on Monday to Quality 16 that would otherwise be at home during semester break while their parents were at work.
"I decided to bring them because it is a historic movie and it is better for them to be with us than home alone," said Johnson. Peace Neighborhood Center schedules about nine field trips per calendar year for students that regularly attend after school programs. Trips vary in size and expense; the field trip to see Red Tails cost about $70 for 9 students.